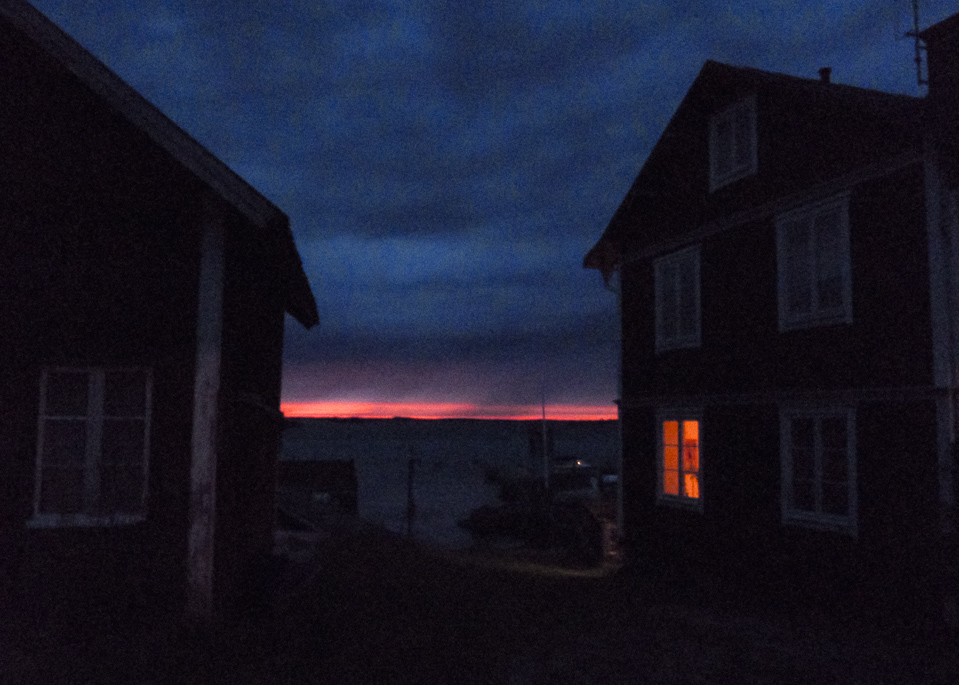 2009-07-21 • today's picture • dagens bild
Sandhamn • Sverige
Det är en strimma hav, som glimmar grå
vid himlens rand,
den har en mörkblå vägg,
som liknar land,
det är där min längtan vilar
innan den flyger hem.
[ Edith Södergran ]
Archipelago • Sweden
There is a glimmer of the sea, which glitters gray
at the periphery of heaven,
it has a dark blue wall,
similar land,
that is where my desire lies
before flying home.
[ Edith Södergran ]
Puerto de arena • Suecia
¿De qué se nutre la nostalgia?
Uno evoca dulzuras
cielos atormentados
tormentas celestiales
escándalos sin ruido
paciencias estiradas
árboles en el viento
oprobios prescindibles
bellezas del mercado
cánticos y alborotos
lloviznas como pena
escopetas de sueño
perdones bien ganados
pero con esos mínimos
no se arma la nostalgia
son meros simulacros
la válida la única
nostalgia es de tu piel.
[ Mario Benedetti ]
// danne