måndag, januari 23rd, 2017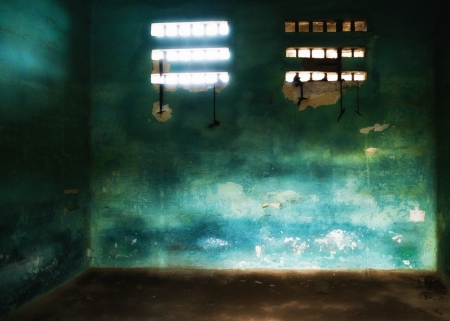 Jamestown • Ghana
– Strategi är ett slitet ord som används allt för ofta och i fel sammanhang. Trots det kan det vara värt att reflektera över just strategi nu när det stora landet i väst har fått en ny företrädare som vill förändra världen.
Innan man väljer strategier för hur man ska utveckla ett samhälle behöver man förstå hur omvärlden utvecklas. Till exempel så lever vi i en värld där globaliseringen har suddat ut gränserna mellan länder, både i tid och rum. Digitaliseringen har förändrat förutsättningarna för produktion, distrubition, konsumtion och kommunikation för att nämna några dimentioner som är relevanta för att skapa ekonomisk tillväxt. Och det är ett faktum, att vi måste skapa en hållbar utveckling om mänskligheten överhuvudtaget ska överleva. För det är ju så, att klimatförändringarna gäller alla. Till och med presidenter.
Givet att globaliseringen, digitaliseringen och hållbar utveckling är tre viktiga perspektiv som utmärker den tid vi lever i, borde man då inte fundera över hur de strategier man väljer samspelar med hur världen i övrigt utvecklas? Eller? Jag bara frågar.
Är det moget att stänga gränser och bygga murar i en globaliserad värld? Är det smart att satsa på tillverkningsindustrin för att konkurrera med låglöneländer i en tid då robbotar tar över allt fler produktionsprocesser? Är det rationellt att förneka kimatförändringarna och satsa på kolindustrin när i stort sätt världens alla länder, förutom en och annan diktator, anser att förnyelsebar engergi och en hållbar utveckling är den ända vägen att gå? Jag bara frågar.
Bristen på trovärdiga strategier gör att man kan fråga sig vad "Make America Great Again" egentligen betyder. Speciellt när det kommer från en förmögen man som tillsynes undviker att betala skatt, lägger ut produktionen av sitt kampanjematerial till Kina och tror att sanning är något helt och hållet subjektivt.
Man kan undra. Är det verkligen ett politiskt ledarskap vi pratar om eller är det en dokusåpa-produktion utöver det vanliga? Jag bara frågar.
Jamestown • Ghana
– The dark history of Africa, exporting slaves to North America. You might think and hope that slavery doesn't exist year 2017. But we as humanity still have some work to do. To choose leaders that tell the truth, understands accountability, can feel compassion and posses a moral compass would be a good start.
//danne