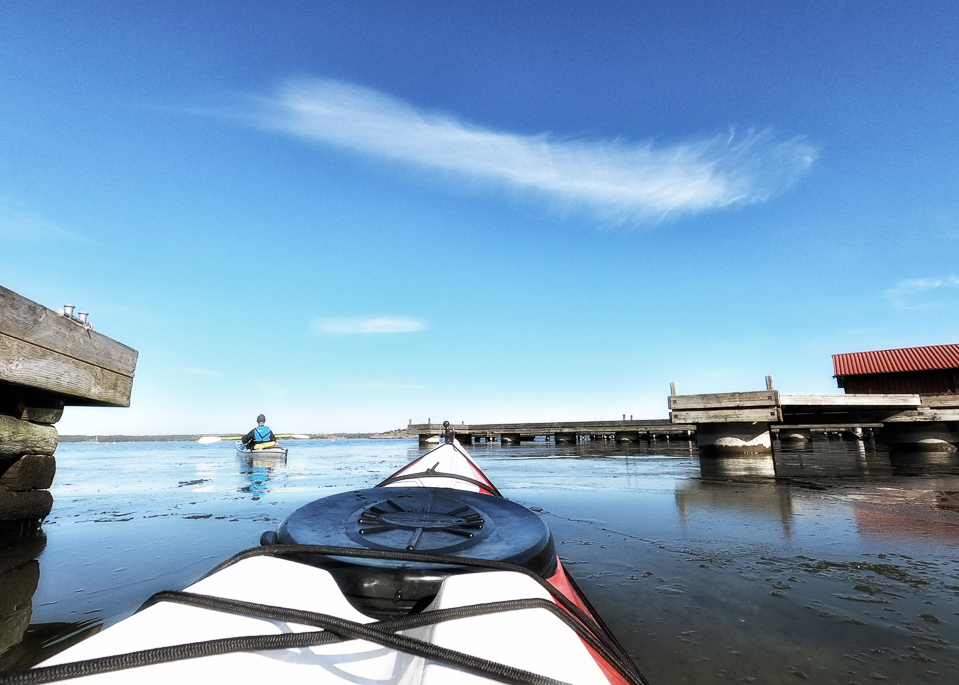 2023-04-11 • TODAY'S PICTURE
Sandhamn • Sverige
Tunn is
vackert knastrande
under kajakens tyngd.
Stilla framåt
i vårsolens bleka sken.
Ett paddeltag efter ett annat.
Bara så.
Inget annat.
Sandhamn • Sweden
Thin ice,
beautifully crackling,
under the weight of the kayak.
Quietly moving forward
in the pale glow of the spring sun.
One paddle stroke after another.
Just like that.
Nothing else.