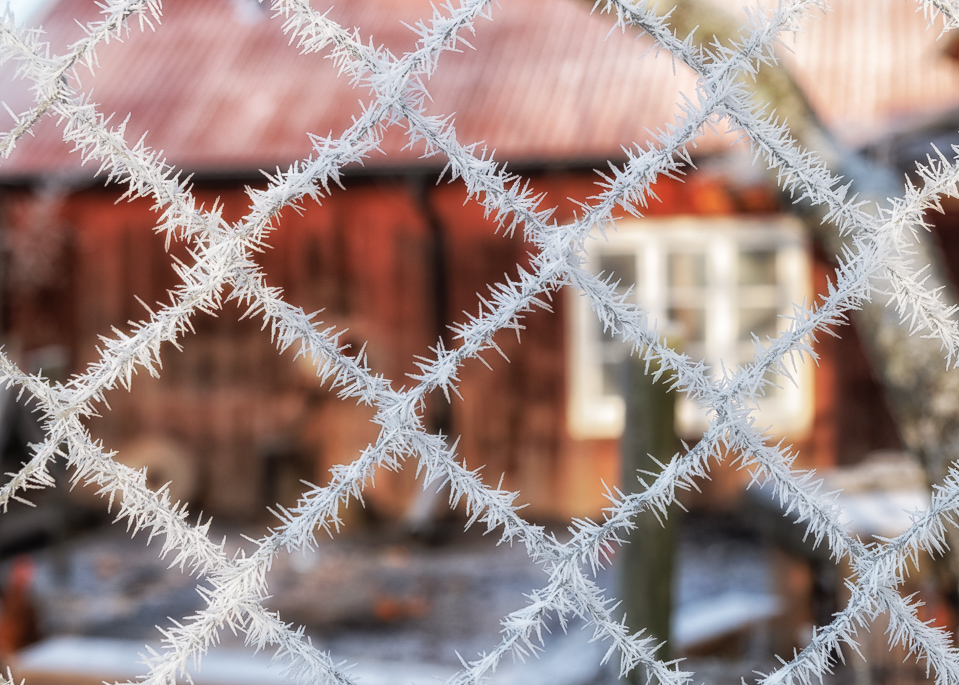 2023-01-10 • TODAY'S PICTURE
Källby • Sverige
Rimfrost på träden,
ett kallt kristallnatt,
naturens skönhet,
så kall och så katt.
En dans av is,
på varje blad och gren,
en påminnelse om att livet, är kort och ovissen.
Men också en påminnelse om att,
när vi är modiga och tar oss an det svåra,
vi kan skapa vackra och unika saker,
just som rimfrosten på träden.
[ ChatGPT ]
Källby • Sweden
Frost on the fence,
A red barn in the field,
Dharma gate ahead,
But only oneself can yield.
No one can break through,
But the one who looks within,
Find the key,
And true freedom begins.
[ ChatGPT ]