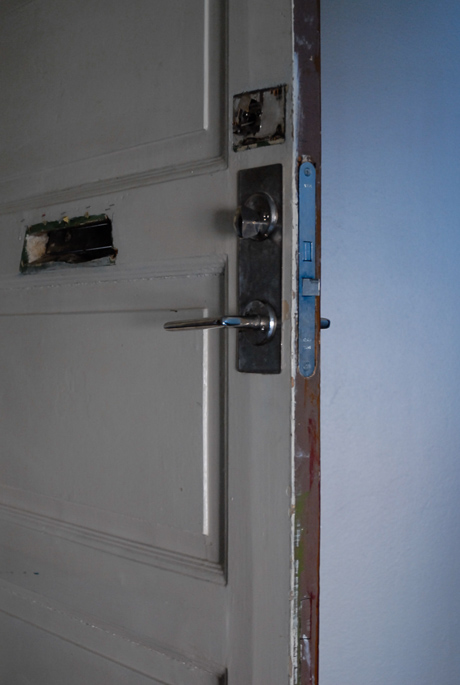 2007-11-14 • dagens bild • today's picture
Malmö • Sverige
Man kan se på livet på två sätt.
Antingen som en dörr som ska stängas
eller en dörr som ska öppnas.
Brevinkastet är till för den som fegar att ta ställning.
Swedens Miami • Malmö
You can either see life as a door to open or a door to close.
The mailbox are for those who can't make up their minds.
Malmö • Xela de Suecia
Puedes ver la vida como una puerta:
algo para abrir o algo para cerrar.
El buzón es para ellos que no pueden tomar una decisión.
// danne