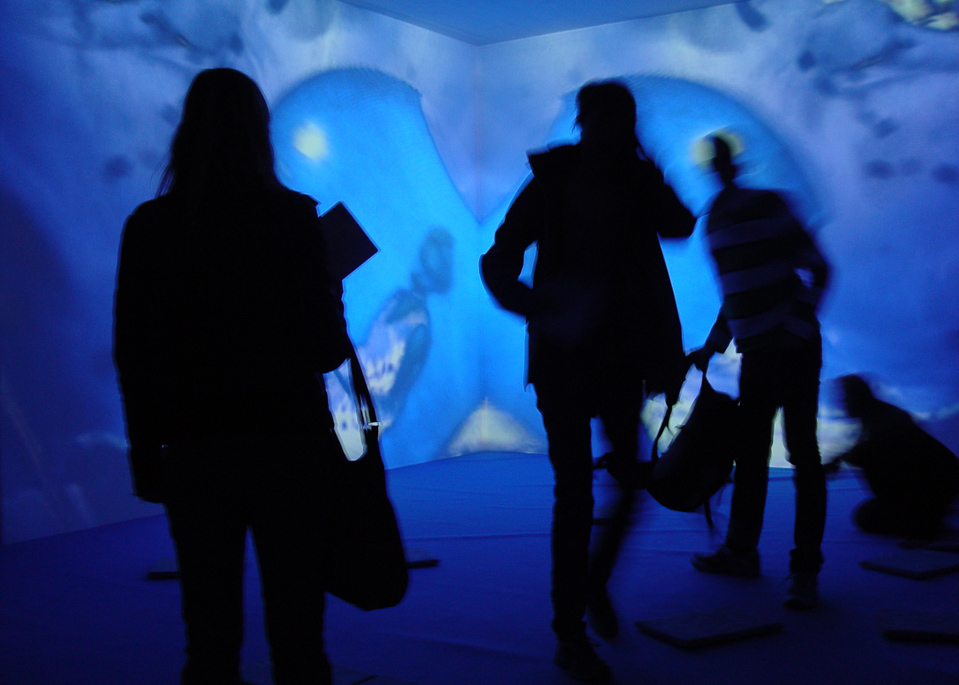 2007-05-21 • dagens bild • today's picture
Magasin 3 • Stockholm • Sverige
"Uppmärksamade konstnären Pipilotti Rist glömmer inte att fånga sina drömmar.
Nu ställer hon ut sina centrala verk. Med sitt färgintensiva formspråk är Pipilotti
Rist en av vår tids mest uppmärksammade konstnärer, känd främst för sina drömlika
videoinstallationer. Hon undersöker både fysiska och psykologiska rum som kroppen,
våra sinnen, ritualer och tabun. Allt utforskas lika lekfullt underhållande som poetiskt
och intimt." – Gå och se utställningen på Konsthall Magasin 3 i Frihamnen. Rekommenderas.
Stockholm • Sweden
Look out for the artist Pipilotti Rist. Go and see her exhibition if you have a chance.
Cool stuff.
Estocolmo • Suecia
Si puedes encontrar una exposición de la artista Pipilotti Rist tienes que verla.
Vale la pena.
//danne