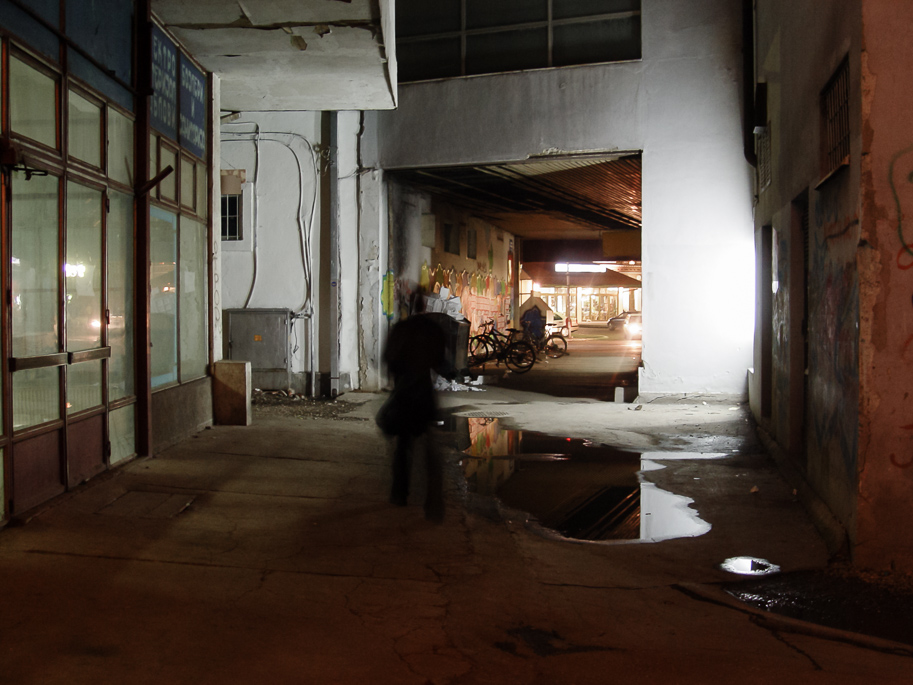 2007-02-19 • dagens bild • today's picture
Zajecar • Serbien
Att upptäcka något nytt i sin egen stad är inte alltid lätt, tvärtom.
Men då och då låter jag mig luras iväg till en annan stadsdel, till en annan värld än min.
Jag borde låta det hända oftare.
Zajecar • Serbia
If you could decide what you were about to do this night, what would you do?
Go to the gym as usually, meet new people or maybe do something you never dared to try before but always wanted to do?
Now is your chance, today. Just do it.
Zajecar • Serbia
¡Hazlo!
//danne