2006-11-13 • dagens bild • today's picture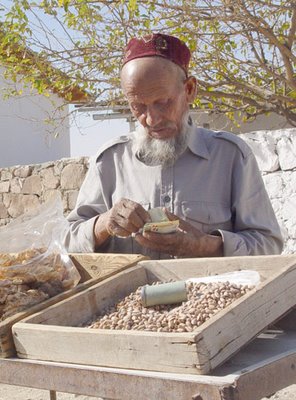 Irakier och viseringar till Sverige
Här om dagen visade rapport ett inslag om en grupp irakier som skulle besöka Sverige för att lära sig mer om demokrati. Problemet var att de inte fick viseringar. Eftersom det störde mig tänkte jag att jag skulle skriva några rader om att jag som svensk kan åka jorden runt utan problem men när någon från ett fattigt land vill besöka Sverige, om än för några dagar, då är det stopp.
Arg och nyfiken på att höra hur historien slutade ringde jag UD. Enligt deras presstjänst berodde avslaget på ett "tekniskt" problem i annat Schengenland men att detta problem blev löst och att irakierna nu ska ha fått sina visa.
Det som förvånade mig i denna lilla histora var tillslut inte huruvida irakierna fick sina viseringar eller inte utan att UD faktiskt ringde mig två gånger för att ge mig korrekt information i ärendet och förklara vad som hade gått snett. Imponerade och mycket professionellt.
Därmed är det inte sagt att den svenska immigrationspolitiken och Schengenavtalet förtjänar att kritiseras. Men idag kom jag av mig.
Outside Dushanbe • Tadzjikistan
To make a living is not always that easy.
Afuera Dushanbe • Tadzjikistan
Mucho trabajo y poco dinero, así es la vida.
//danne