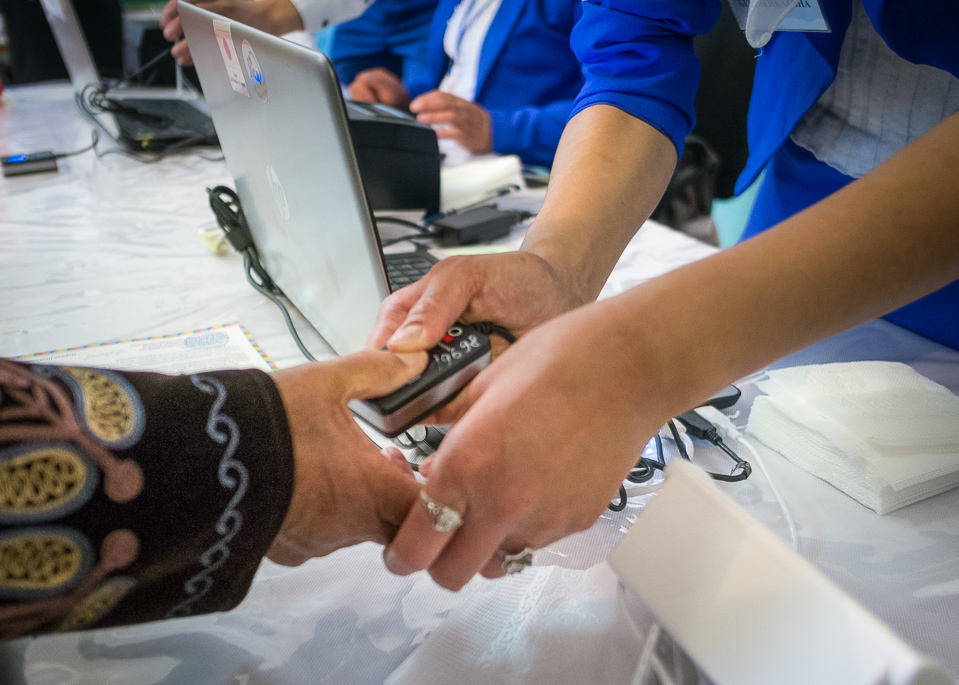 2017-11-06 • Today's picture
The small village • Kyrgyzstan
Biometrics Identity Verification System. Maybe something that could be used in more countries?
Nere på byn • Kirgizistan
Man kan bli förvånad över hur high tech många länder är jämfört med t.ex Sverige.
Det var faktiskt inte så länge sedan vi införde legitimationskrav när man ska gå och rösta.
Å andra sidan kan ingen teknik i världen ersätta tillit och tron på att det demokratiska systemet fungerar.
Något som är mycket svårare att fixa än att läsa av ett fingeravtryck.
//danne