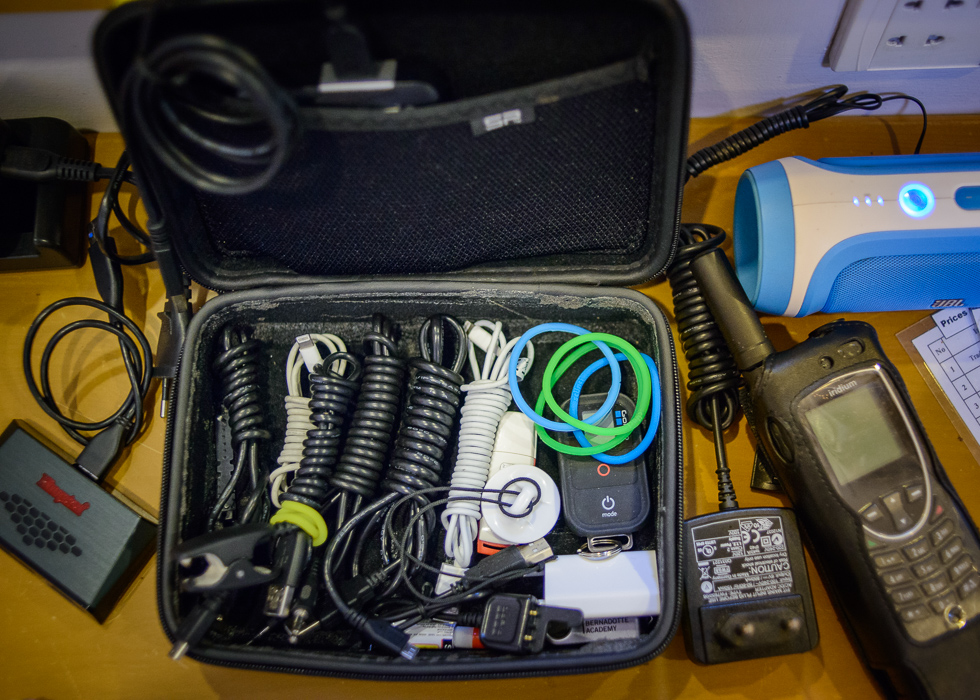 2016-03-21 • Today's picture
Hpa-an • Myanmar
– At the hotel they are taking the room service concept to a whole new level, fixing and organizing all the cables.
Hpa-an • Myanmar
– Här tar man room servicen på allvar. Alla kablar blir snyggt upplindade och organiserade i lilla sladdlådan. Synd bara att det är ett rent helvete att få upp sladdarna när man behöver använda dom.
//danne