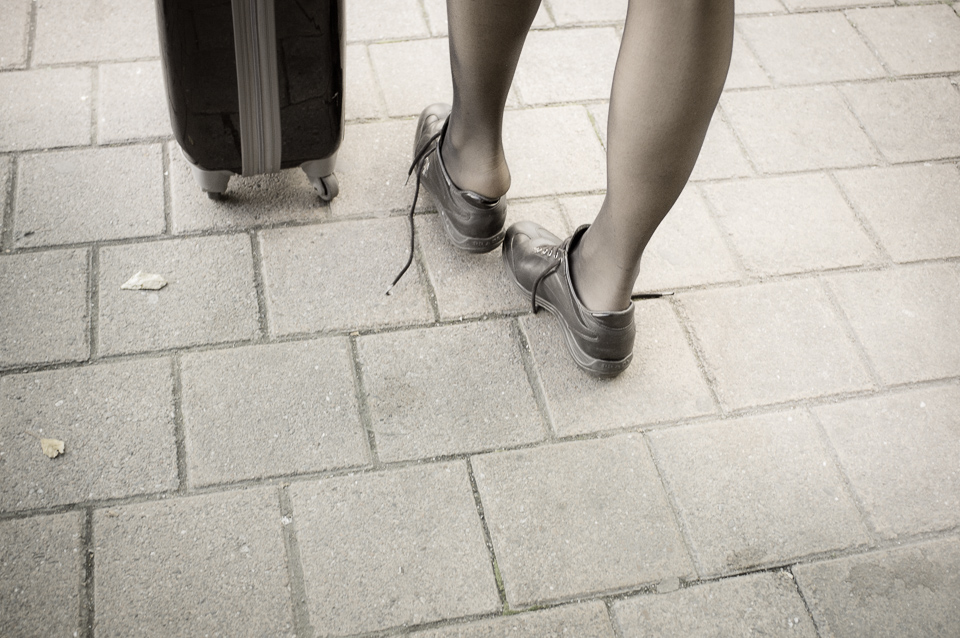 2011-10-20 • Today's picture
Stockholm • Sverige
"Vägen är målet". Så vad göra annat än att släpa vidare på sitt bagage och
hoppas på att skavsåren inte gör allt för ont när man då och då byter skor.
Stockholm • Sweden
To walk 7 miles in somebody else's shoes can sometimes be a painful experience.
Estocolmo • Suecia
Pasear en los zapatos de una otra persona puede ser una experiencia dolorosa.
// danne