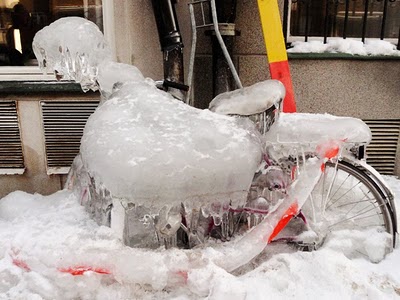 Stockholm • Sverige
Äntligen!
Skönt att vara hemma!
Då är det bara att sätta på
sig cykelskorna och jonna
iväg till jobbet igen.
Stockholm • Sweden
Finally back in Sweden!
Might be late for work though.
Forgot the ice scraper.
Estocolmo • Suecia
Al final estoy en casa.
Gracias a Dios nadie
robó mi bicicleta.
// danne