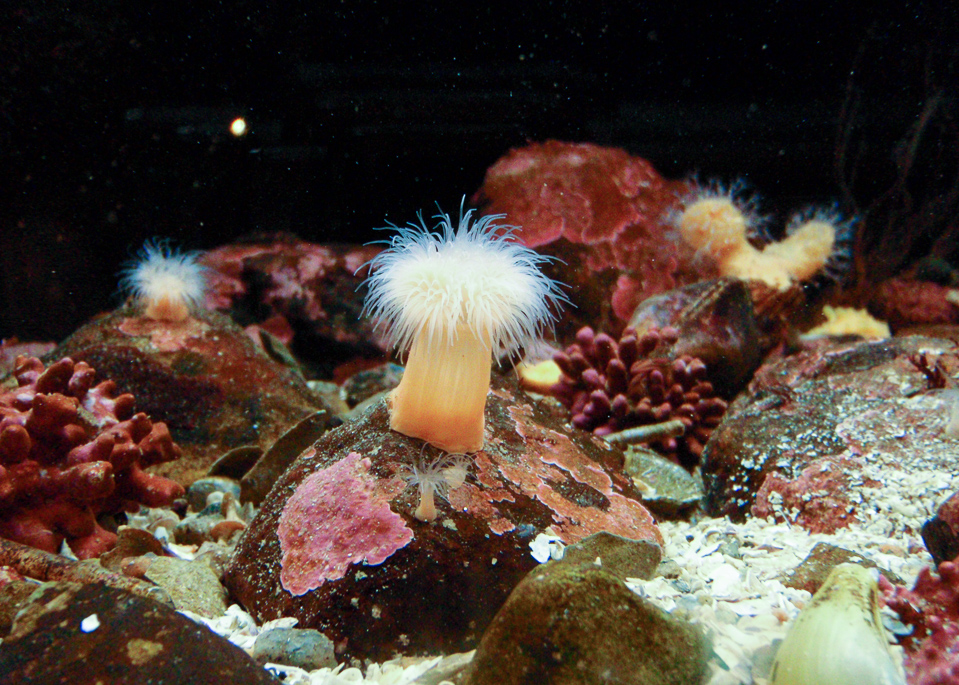 2009-09-21 • today's picture • dagens bild
Kosterhavet • Sverige
Kosterhavets eget lilla discodjur.
Koster sea • Sweden
Ten thousand flowers in spring,
the moon in autumn,
a cool breeze in summer,
snow in winter.
If your mind isn't clouded by unnecessary things,
this is the best season of your life.
[ Wu-men ]
Al mar • Suecia
Cada cuerpo tiene
su armonía y
su desarmonía.
En algunos casos
la suma de armonías
puede ser casi
empalagosa.
En otros
el conjunto
de desarmonías
produce algo mejor
que la belleza.
[ Mario Benedetti ]
// danne