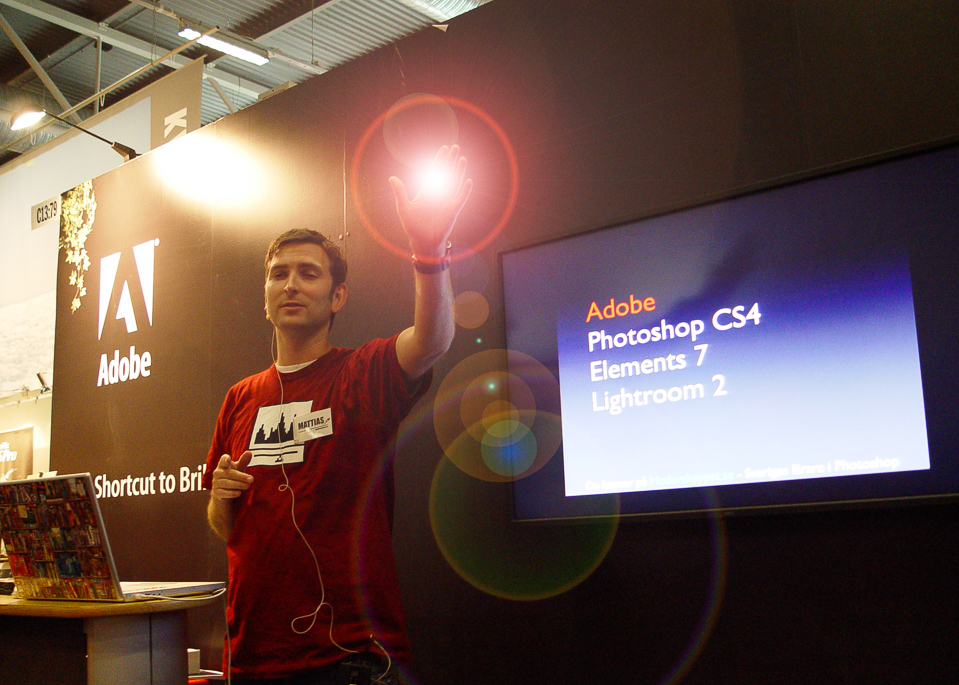 Stockholm • Sverige
The man, the myth, the legend. Sveriges photoshopguru.
Mattias från moderskeppet, föreläste på årets fotomässa.
Ps. Är du trött på att skämmas över dina semesterbilder?
Vill du nå din potential som fotograf?
Eller längtar du bara efter att få utvecklas?
Köp DVD:n eller gå kursen! ;-) Moderskeppet
Stockholm • Sweden
Swedens Scott Kelly, our own guru Mattias, talking to the people at this
years photography fair.
Estocolmo • Suecia
El guru de photoshop de Suecia haciendo una charla.
// danne