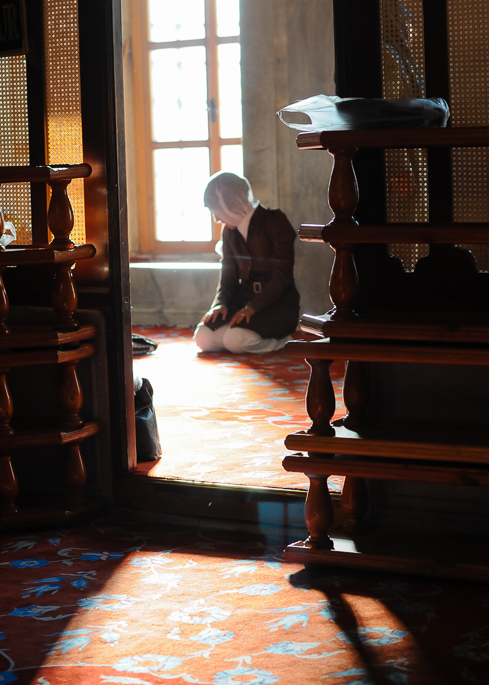 2008-07-08 • today's picture • dagens bild
Istanbul • Turkiet
Som kontrast till gårdagens bild får en kvinna som ber i den blå mosken avsluta bildexposen från Istanbul.
I morgon vankas det sålunda svensk sommar när den är som bäst.
Istanbul • Turkey
As contrast to yesterday's picture, a praying woman from the blue mosque completes the trip to istanbul.
Tomorrow we'll be back in Sweden to enjoy the famous swedish summer when it is at its best.
Estambul • Turquía
Ya basta! Extraño el aire puro en mi páis. Hasta pronto, Turquía.
// danne