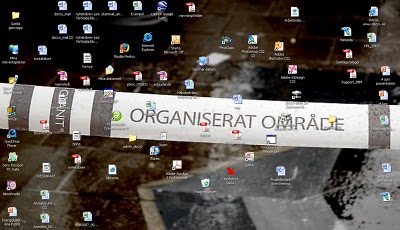 2007-10-01 • dagens bild • today's picture
Stockholm • Sverige
Dagens bild som desktop bild inskickad av en prenumerant. :-)
Hör gärna av dig och berätta vilken dagens bild du tycker passar bäst som desktop.
Stockholm • Sweden
Today´s picture as desktop.
The text says "organized area" in swedish. :-)
Don't hesitate to tell me if you have a better choice of a "today's picture desktop".
Estocolmo • Suecia
Foto del día como "desktop"…
Dice " espacio organizada" en sueco. :-)
Cuenta me si tienes un mejor propuesta de "desktop de foto del día"
// danne