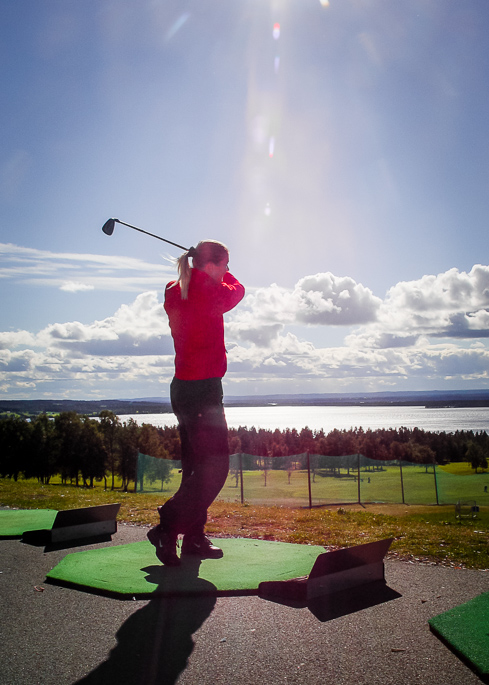 2007-09-01 • dagens bild • today's picture
Tee off • Sverige
Då var det dags för en tävling igen.
Vad heter golfklubben och vad är par på banan?
Vinnaren får som vanligt en 110 håls CD med
massor av musikens allra bästa hole in ones.
Tee off • Sweden
A different tee off in a different country.
Just don't kill the polar bears roaming in the ditch.
A la gran… • Suecia
En todos modos es una vista hermosa.
// danne