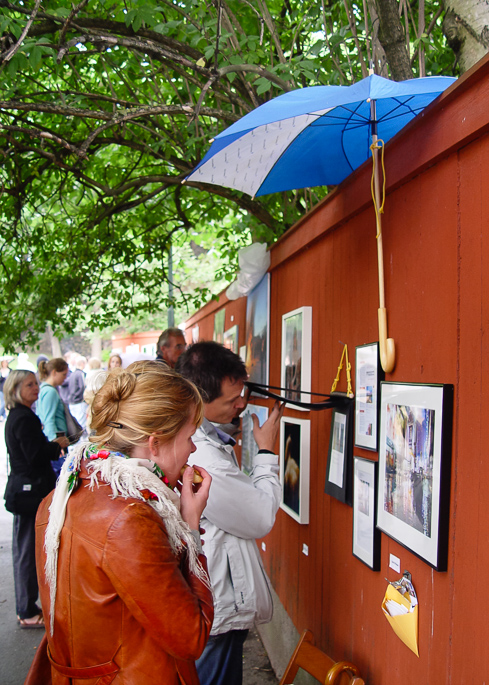 2007-07-01 • dagens bild • today's picture
Planket, Stockholm • Sverige
Då var årets upplaga av Planket klar.
Lite småspik både i luften och på planket.
Men det blev en succé. Jätte kul!
Och stort tack till alla som trotsade vädret
och kom förbi och tittade.
Stockholm • Sweden
The exhibition went well even though there
were some cats and dogs out running.
Estocolmo • Suecia
Al final. La exposición salió bien!
Gracias por la ayuda a eligir foto.
// danne