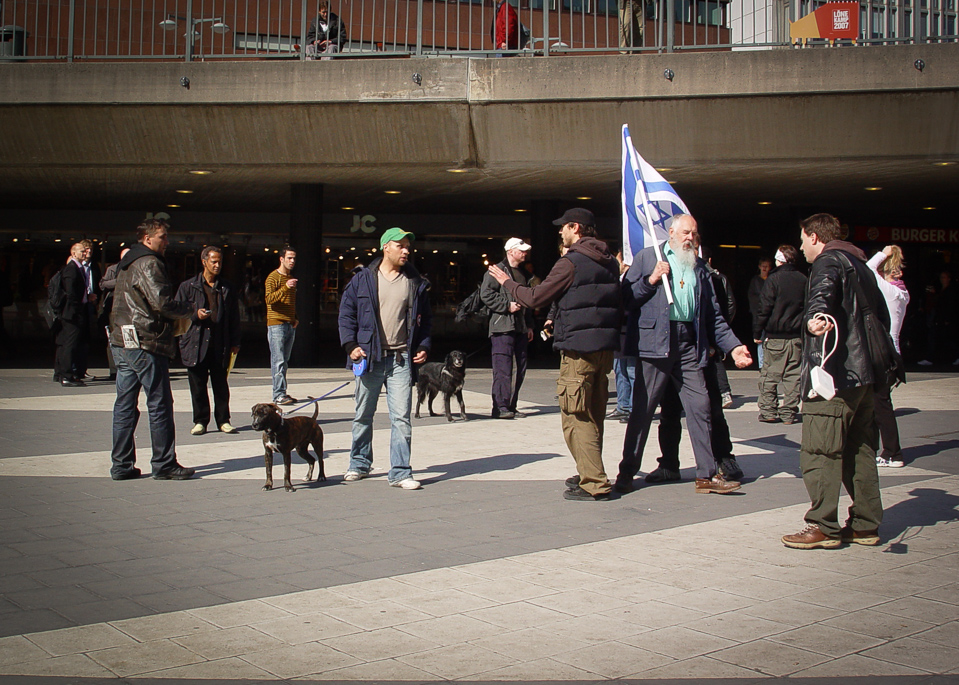 2007-05-15 • dagens bild • today's picture
Stockholm • Sverige
Mitt under ett politiskt torgmötet tröttnade en i publiken och snodde elsladden.
Så kan det gå.
Stockholm • Sweden
A political turmoil downtown Stockholm.
One guy from the audience took the power line when he had heard enough.
That's life.
Estocolmo • Suecia
Una protesta politica al centro.
//danne