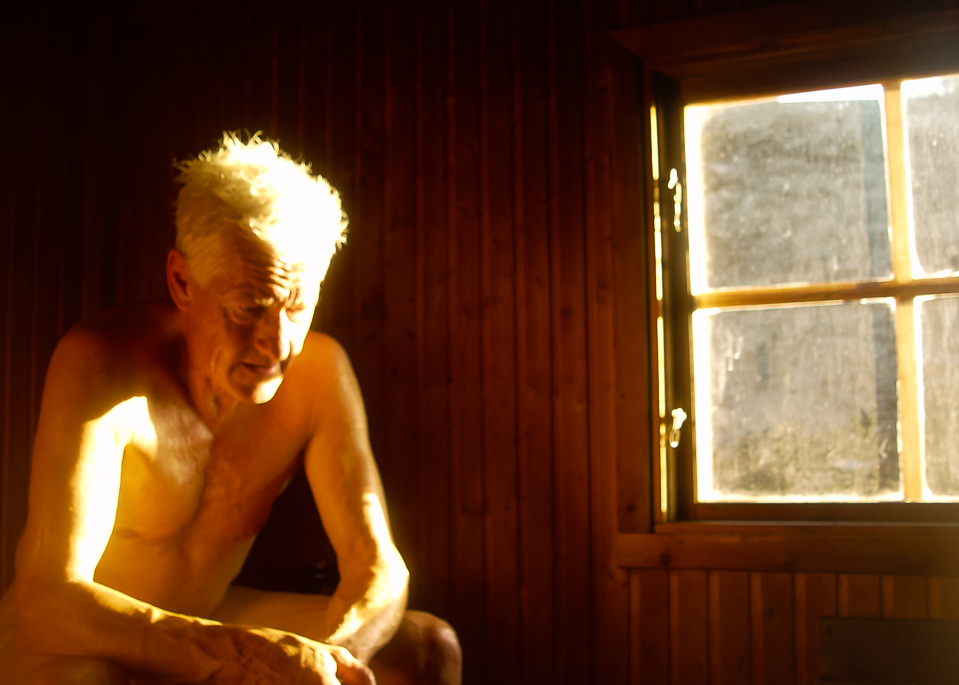 2006-09-26 • dagens bild • today's picture
Stockholms skärgård
Bastun, en nordisk institution.
Varmt, varmt, het för att sedan kylas av.
Havet, luften, hösten, livet.
Vad mer?
Stockholm archipelago • Sweden
Outside the sauna the sea is waiting for people to jump in.
Cooling of the discussions and clear ones mind.
Then back in to the heat, enjoying the nordic lifestyle.
Archipiélago de Estocolmo • Suecia
Igual que en Guatemala tenemos saunas en Suecia.
La diferencia tal vez es la temperatura en los lagos donde nadamos cuando saunamos.
Como la vida mismo, hay momentos calientes justamente como instantes tan fríos.
// danne