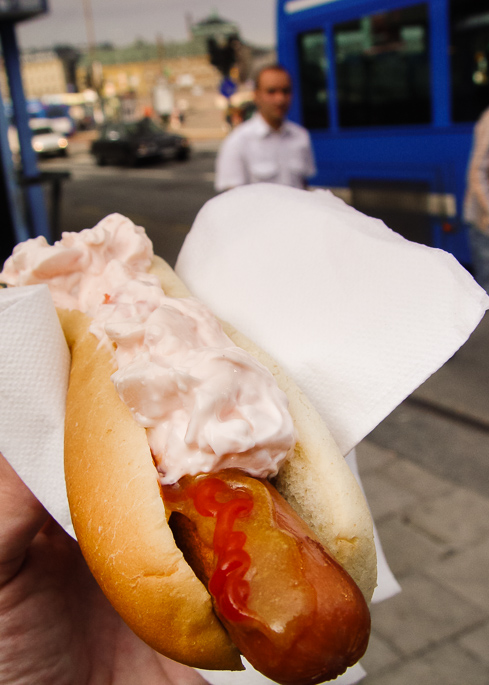 2006-09-14 • dagens bild • today's picture
Stockholm • Sverige
Gud skapade människan och människan skapade grillad med stark senap och räksallad.
Varken mer eller mindre.
Stockholm • Sweden
The swedish version of a hot dog or "not dog" as the non meat eater would call them.
The pink stuff is shrimp salad. If you ask me, swedish hot dogs are better then the americans.
Don't believe me? Come here and try one out!
Estocolmo • Suecia
Comida tradicional en la calle. Especialmente después algunas cervezas y horas de baile,
es decir algo de comer muy temprano por la mañana. La vida es un tango, es cierto ;-)
// danne