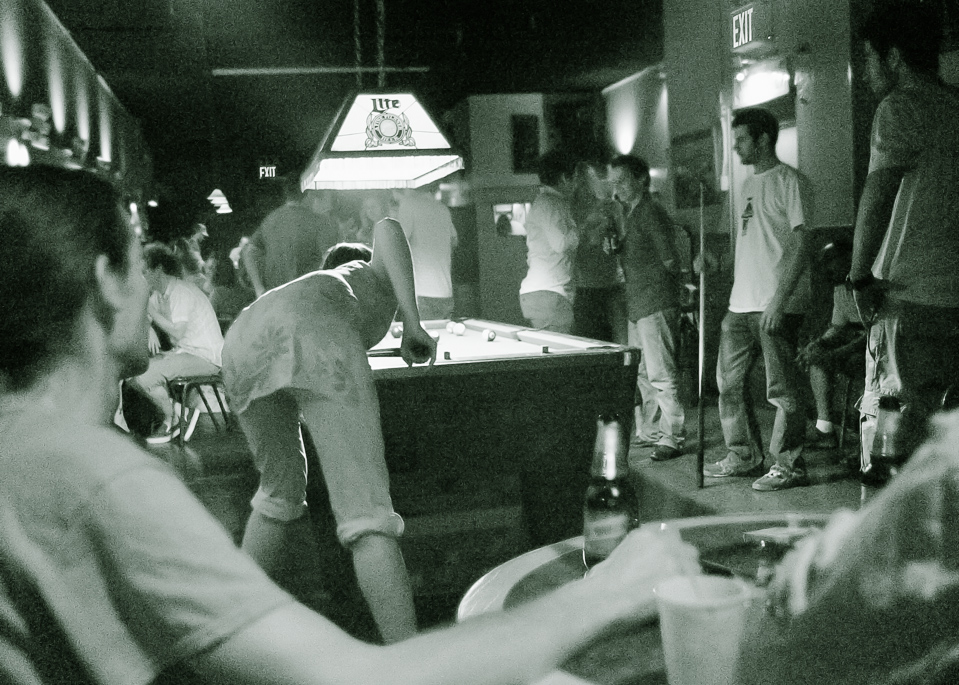 2006-08-06 • dagens bild • today's picture
East village • NY
Playing a game of pool with new and old friends at Speak Easy.
East village • NY
Jugando pool con los indiginas de la jungla de asfalto. ;-)
East village • NY
Fredagnatt på medlemsklubben speak easy, ett av få ställen där folk fortfarande röker cigarretter.
Så retro. Men ett parti biljard med lokalbefolkningen kan ju aldrig vara fel.
// danne