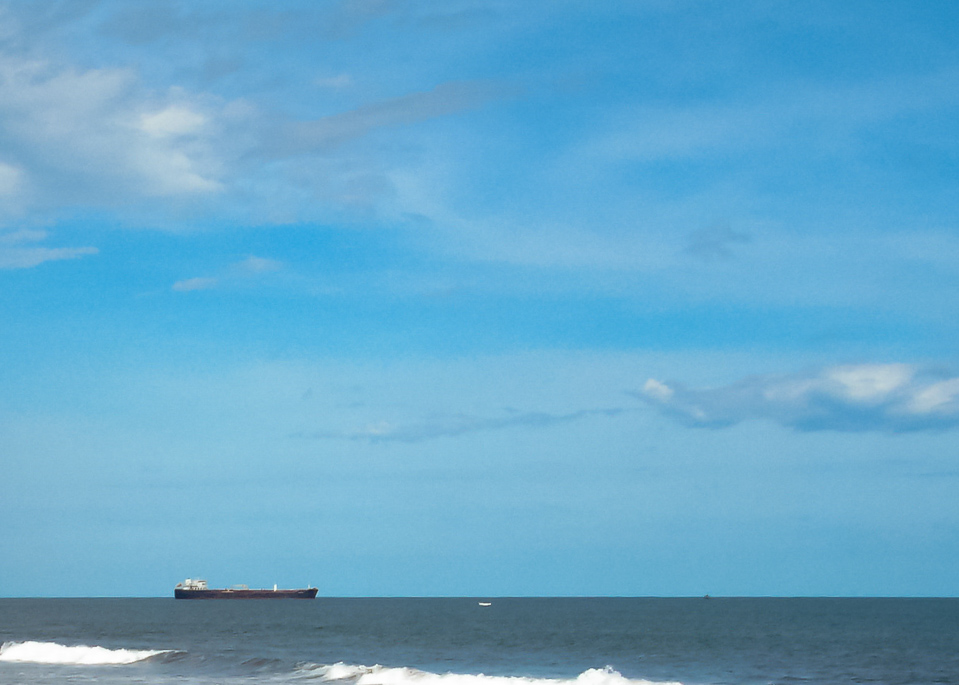 2006-07-29 • dagens bild • today's picture
Till havs • Guatemala
Ett skepp kommer lastat. Det tycks stå stilla på den tunna linjen som skiljer himlen och havet åt. Linjen som egentligen inte finns.
För trots att ett moln är ett moln och en våg är en våg, så hör havet och himeln ihop. Som delar av samma universum.
At sea • Guatemala
The thin line at the horizon separates the sky from the sea. The imaginary line that do not exist.
Because despite the facts, that a cloud is a cloud and a wave is a wave, the sea and the sky belong togeather.
Like parts of the same universe.
Hasta el horizonte • Guatemala
¿De donde viene el barco?… Parece como estancado en la línea fina que divide el cielo y el mar. La línea imaginaria que no existe.
Aunque un nube sea un nube y una ola sea una ola, el mar y el cielo pertenecen el uno al otro. Como partes del mismo universo.
// danne