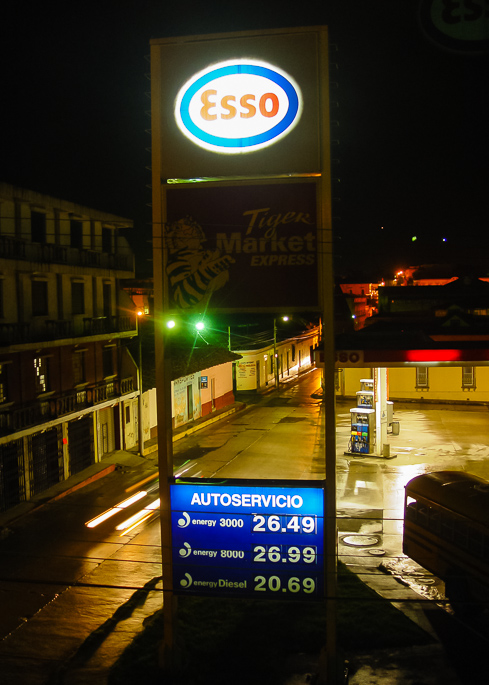 2006-07-25 • dagens bild • today's picture
Xela • Guatemala
Kvällen sänker sig över staden och blir till natt. En ensam bil kör förbi.
Det är dags att sova. I morgon är det en ny dag. Och snart, snart börjar ett
nytt liv. Min tid i Guatemala är snart bara ett minne från förr.
Xela • Guatemala
It's quiet. A lonely car is passing by. It's time to sleep. Soon my time in
Guatemala will be over. Left as a memory somewhere in our collective
mind. Soon, the sun will rise. I'm coming home.
Xela • Guatemala
Es tranquilo y el pueblo está durmiendo. Pronto llegará un día nuevo.
Fresco. Pronto continuará mi vida, como una página blanca. Pronto, mi
tiempo en Guate será una memoria del pasado, solamente. Pronto.
// danne