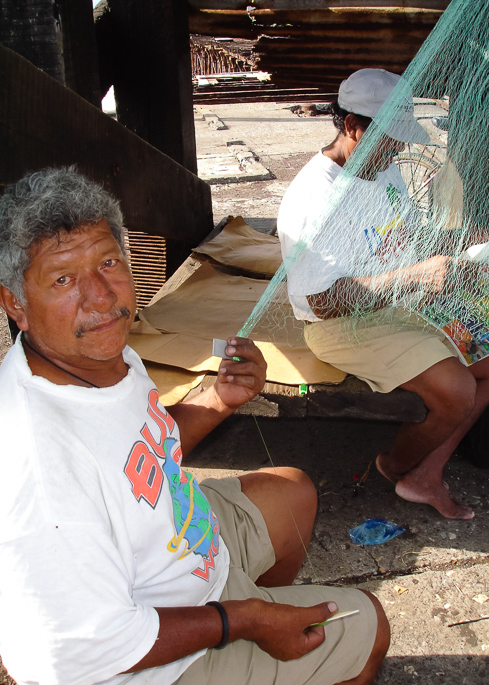 2006-07-17 • dagens bild • today's picture
Playan • Guatemala
Det bor en liten fiskare inom oss alla och livet självt är det hav där vi kastar
våra nät. Med åren så lär vi oss var fångsten står och hur revorna i nätet
ska lagas efter gryningens fiskefäng. Förhoppningsvis.
Puerto San José • Guatemala
Don't give me the fish.
Teach me how to catch it.
Puerto San José • Guatemala
Poco a poco la situación se ha cambiado. Casi no hay pescados más ni
pescadores. Y si, cada país necesita saber como lo hace para encontrar su
comida, no solamente comer. Guateamala.
// danne