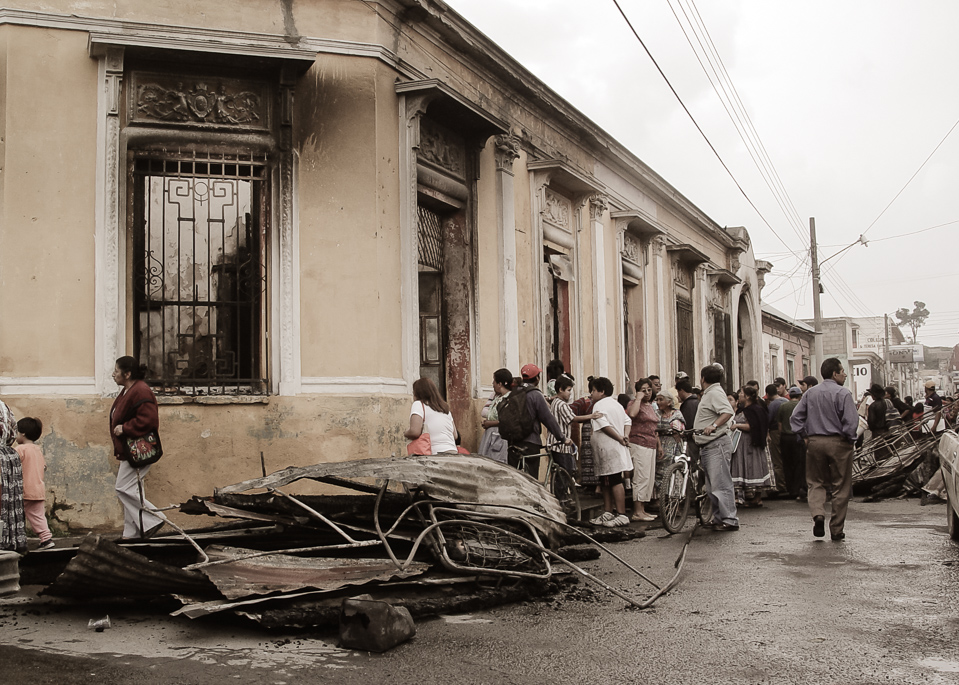 2006-05-30 • dagens bild • today's picture
Xela • Guatemala
Huset brann just ner. Tur för mig bor jag på hotellet mitt emot.
Jag vet faktiskt inte om jag ska skratta eller gråta. Dags att åka hem eller?
Hur som helst mår jag bra och har kommit över rånet. Jag for till playan och
badade i havet ett över helgen och det var precis det jag behövde. Annars
jobbar jag på som vanligt.
Tack alla för uppmuntrande ord och det mentala stöd jag fått. Det värmer.
Xela • Guatemala
The house across the street burned down today. An accident can happen
very easy. Be sure YOU have a fire alarm installed and a fire extinguisher.
Really. It can save lifes.
I'm doing okay. I went to the beach during the weekend and enjoyed my self
in the waves. Now I'm back at work and life continues. No clinging.
Xela • Guatemala
La casa al frente mi hotel se quemó hoy. Pero estoy bien.
Fui a la playa al fin de semana y ahora trabajo como siempre.
La vida continua.
// danne