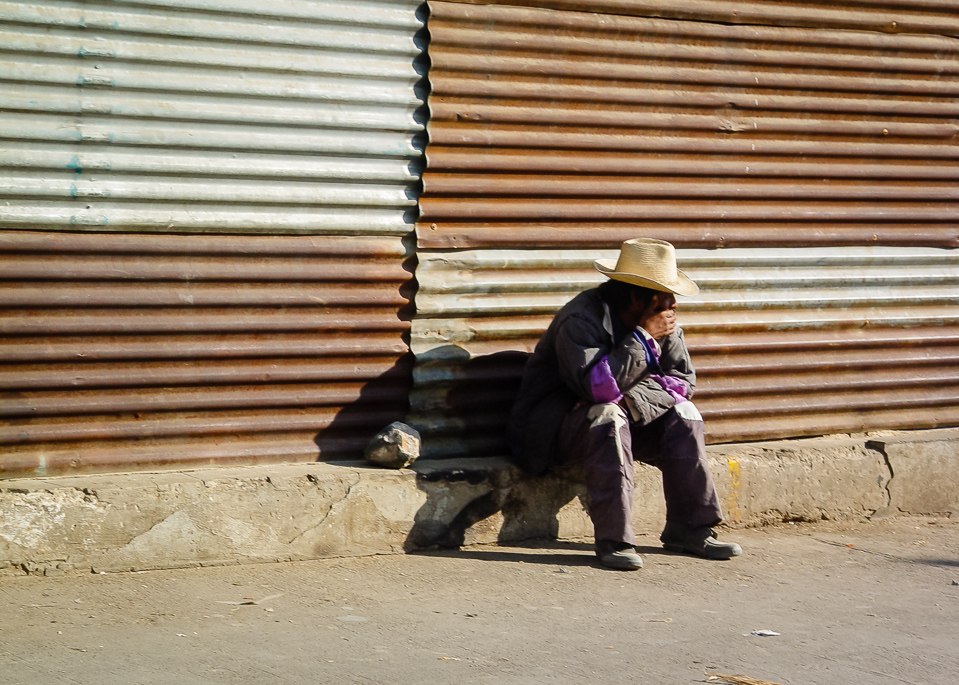 2006-05-02 • dagens bild • today's picture
Comentancillo • Guatemala
Man kan få intrycket av att det är mycket gubbar med hatt i Guatemala. Och det stämmer.
Många hattar är det. Ett matchosamhälle. Det gör mig ont att se kvinna som underordnad mannen.
Speciellt eftersom det är männen som står för korruptionen, våldet och en stor del av samhällets kräftgång.
Tyvärr.
Comentancillo • Guatemala
How did we ever end up believe that the men are superior women and that they are entitled to the power?
How on earth did we end up accepting all the violence and corruption they tend to manifest? I don't get it.
Comentancillo • Guatemala
Algún día los hombres y mujeres estarán iguales
Algún día
Algún día ya basta con la violencia
Algún día
Algún día pasearemos en las calles sin temor
Algún día
Algún día Guatemala
Algún día
// danne