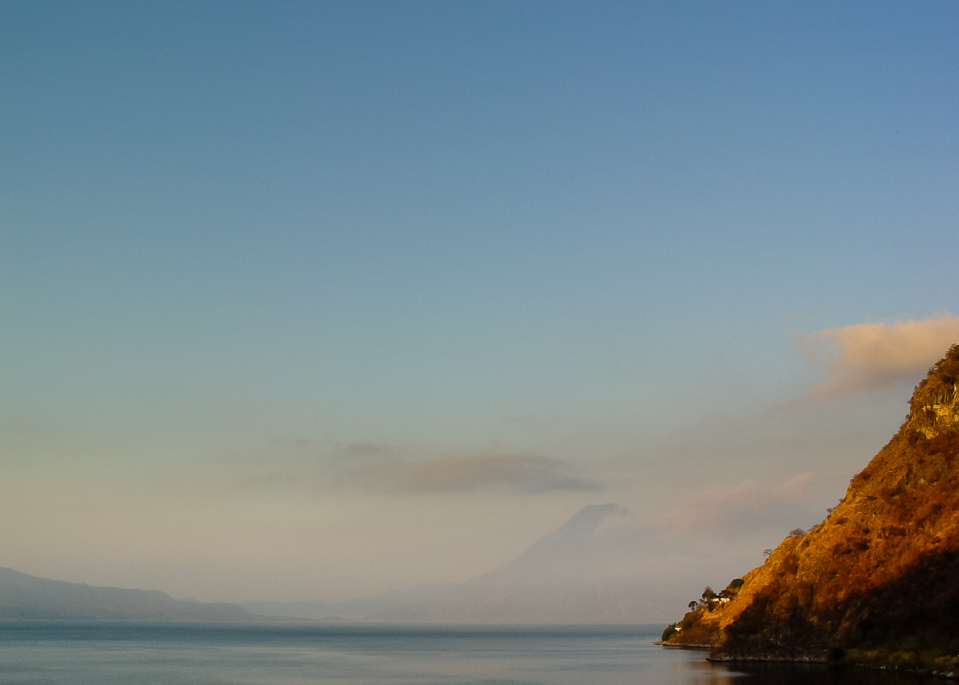 2006-04-28 • dagens bild • today's picture
Panna • Guatemala
Vid den stora vulkansjön reser sig bergssidorna majestätiskt.
Det var här ett jordskred drog med sig en hel by som i sin tur
begravde en annan by längre ner på bergssluttningen.
Vackert men farligt.
Panna • Guatemala
The volcano lake is a popular tourist attraction. Around the lake there
are plenty of small villages to visit, every one with there own special
identity and ambient.
Panna • Guatemala
Panna, una mañana linda. Es muy tranquilo, casi como el lago está
esperando las lluvias que pronto llegarán.
// danne