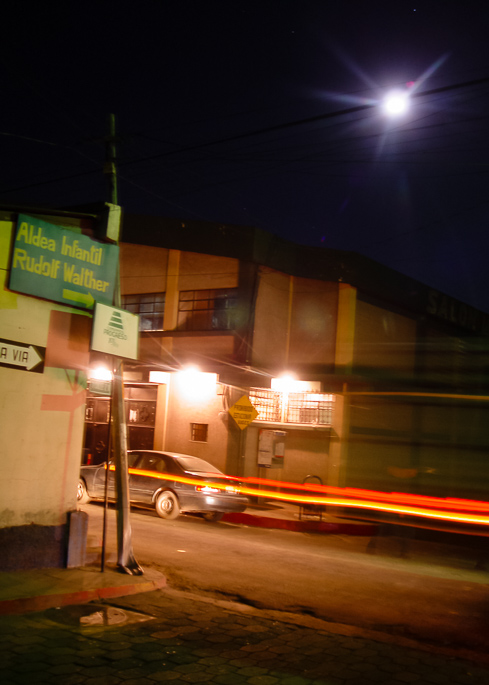 2006-02-14 • dagens bild • today's picture
Salcajá • Guatemala
Kommunen har kvällsmöte för att presentera sista årets verksamhet.
Utanför på gatan är det lugnt och tyst förutom en och annan fotograf
som paserar förbi. Livet har sin gilla gång…
Salcajá • Guatemala
The quiet life in a small town… A couple of cars passing by… that's it.
Salcajá • Guatemala
Lo mejor liderazgo municipal en Guatemala…Miguel Ovalle de Salcajá.
Ayer por la noche presentaban su trabajo 2005 en la sala municipal.
Transparente y en dialogo con los vecinos… Excelente!
// danne