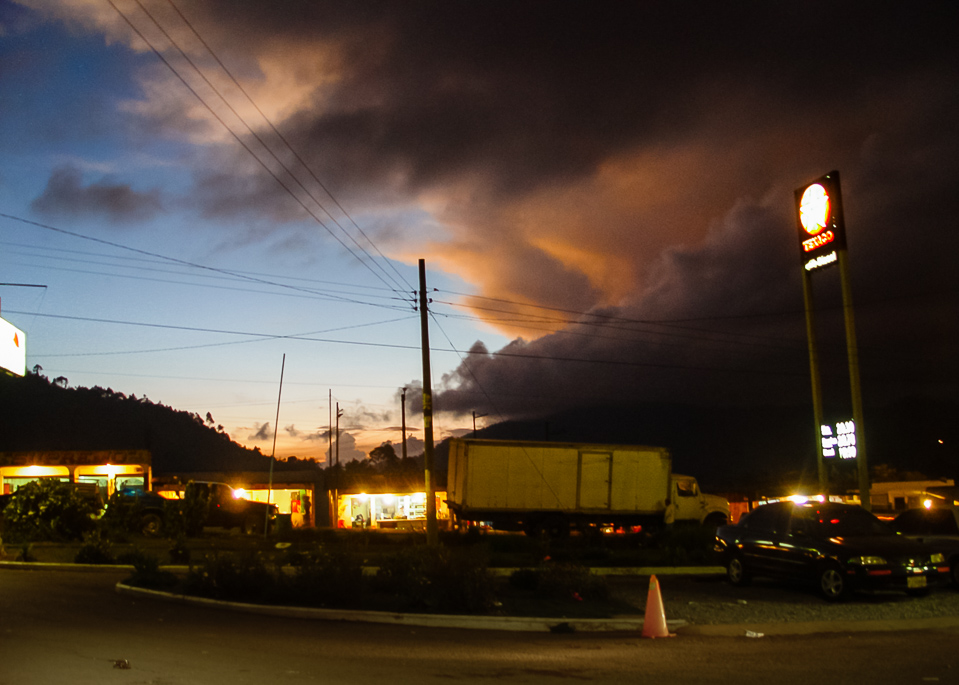 2005-11-24 • dagens bild • today's picture
Los encuentros – Guatemala
Skymningen går snabbt. Ibland med ett dramatiskt ljus som speglar
Guatemalas turbulenta historia och det förändliga nuet.
Los encuentros – Guatemala
Sometimes the sunset reflects the dramatic and violent history of Guatemala as well as the ongoing change.
It´s a slow process to rebuilt a broken trust after more then 30 years of civil war,
like a nightmare that continues to affect the people even though the sun have risen
over a new generation guatemaltecos and guatemaltecas.
Los encuentros – Guatemala
Los encuentros
el lugar donde hombres y mujeres crean su cielo juntos
Tal vez lindo, tal vez dramático
Algunos veces un comienzo de algo nuevo
porque en otros
un encierro de lo que ha pasado
Está con la luz
que pintamos el mundo
tú y yo
// danne