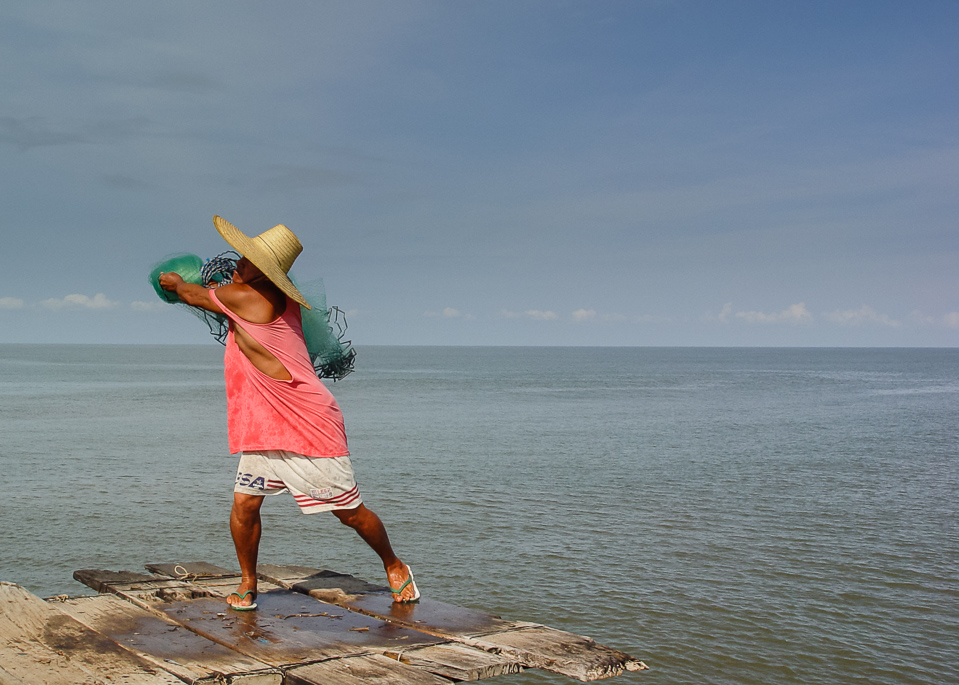 2005-10-21 • dagens bild • today's picture
Playan – Guatemala
En centralamerikansk variant av tai chi: fiske med nät.
Men precis som i Sverige är det ganska utfiskat.
The beach – Guatemala
To make a living as a fisherman is not that easy now a days.
The movment keeps the harmony flowing but puts few fishes on the dinner table.
Champerico – Guatemala
¿Qué pasa cuando la gente ha aprendido de pescar pero no hay pezes?
// danne