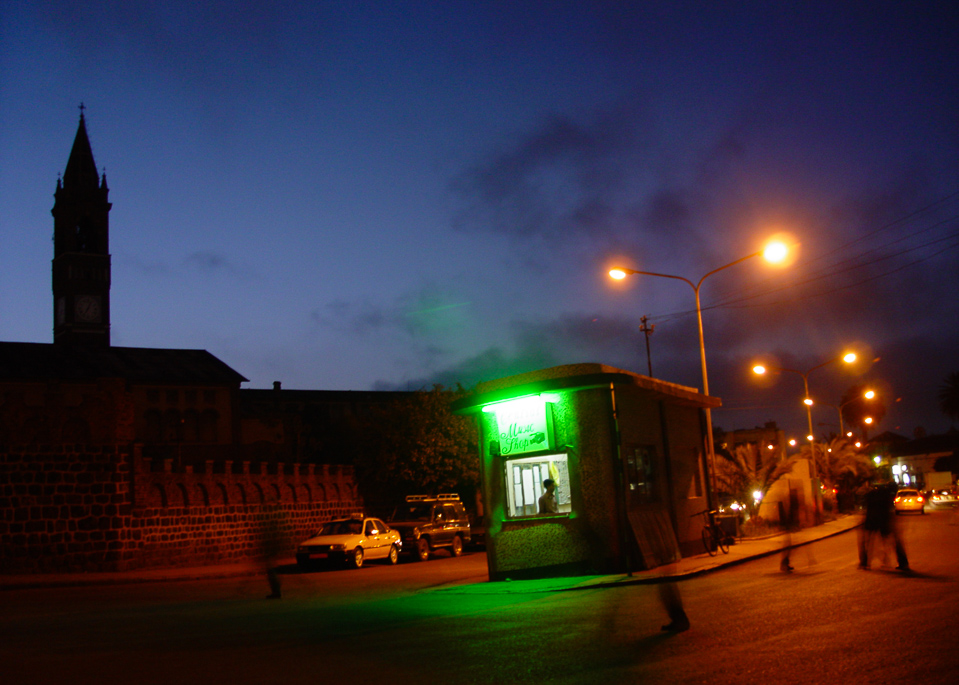 2004-03-26 • dagens bild • today's picture
Asmara • Eritrea
Mitt i huvudstaden Asmara står "the central music shop" lite på snedden.
En bra orienteringspunkt för den som har lätt att komma vilse. Ska vi ses där?
Asmara • Eritrea
The central music shop. In the middle of everything.
Asmara • Eritrea
Tienda central con musica. Al centro al centro.
//danne