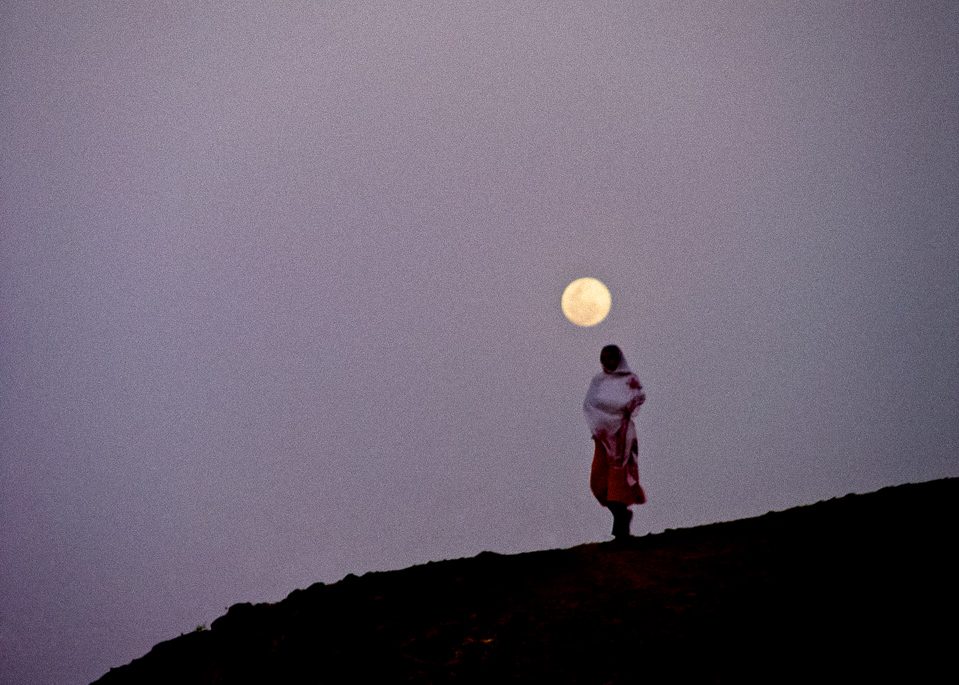 2004-03-19 • dagens bild • today's picture
Addisarna • Eritrea
Kvinna på väg hem med månen som följeslagare. Funderar på om vi ens har en fullmåne i västvärlden för jag kan inte påminna mig om att jag sett någon på länge. Eller stjärnor. Var tog de vägen? Joo just det. Stjärnorna är ju numer nerladdningsbara till mobiltelefonen för 9.90 SEK på www.gudfinns.com.
Addisarna • Eritrea
Woman on her way home followed by the fullmoon. Makes me wonder I we still have the concept of fullmoon in the western sociaty. Can´t remeber that I have seen one for a long time…. or stars…. Where did they go?
Addisarna • Eritrea
Mujer paseandon abajo la luna.
Have a nice weekend!
… and don´t forgett to look up.
//danne